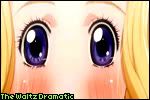 Welcome to
Memories Will Not Fade
, the 2nd page of The Waltz Dramatic. You'll find Honey and Clover episode screenshots, avatars, links for wallpapers used and other graphic materials.
The Waltz Dramatic
(frontpage) is a multi-page experimental fansite that is dedicated to the anime Honey and Clover. Honey and Clover is a slice of life / romantic comedy that unfolds the lives of five college students, their life in college, their ups and downs and the future that lies on each of their canvas.
AUTHOR

name: jed DAVID

age: 19
location: Pilpinas

jed david is a troubled student of UP Diliman who is currently looking for the reason of his existence.

jed david is afraid of blood. he's a business economics student who has troubles dealing with mathematics.

jed david is an anime and manga enthusiast who is constantly thirsty for more. He's a freelance journalist, webdesigner and a musician (drums).

jed david is also an avid gamer of consoles, handhelds and pc games. He's looking forward to play on his Nintendo Wii, PS3 and Xbox 360.

jed david is going abroad soon.
No Hotlinking

please. These screenshots can be used as materials for developing avatars, wallpapers, layouts or other photographic pieces. They are free and meant to be used for non-profit work.



< previous page | next page >


YES. HE PUBLISHED OUR PHOTOS ONLINE.

These Honey and Clover wallpapers are for non-profit use only. They are properties of their own respective authors. The wallpapers have 1024 x 768 resolution.

HONEY AND CLOVER ICONS / AVATARS